Hi everyone!
This is Jess (the human) and Walter (the American Bulldog mutt) from Richmond, Virginia.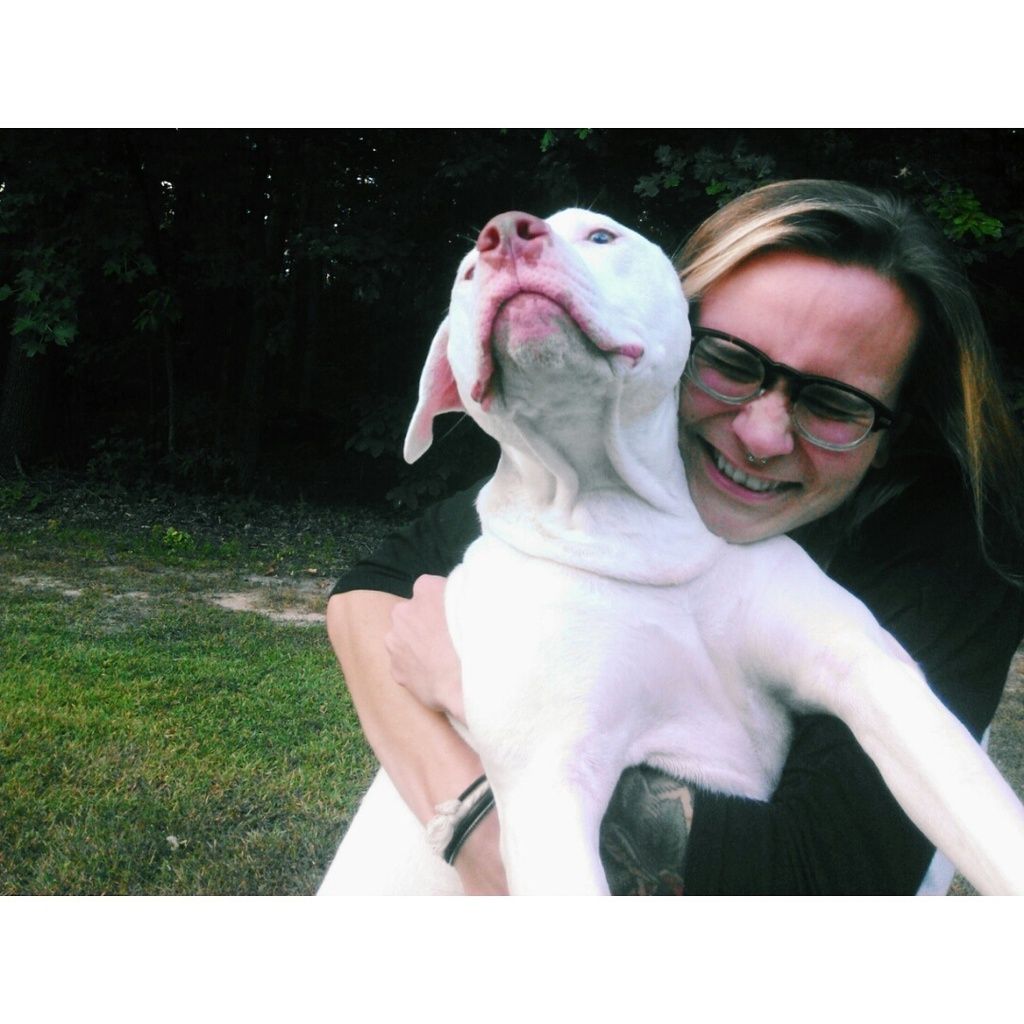 I'm very excited to start raw feeding my boy, I knew its going to be the best thing for him. After paying hundreds of dollars in vet bills for skin and allergy issues, we were recommended a raw diet from a local canine nutritionist. I'm probably going to have a million questions on top of all of the research I have already done, so please bear with me! Thank you guys for being here! The support means a ton.
Walter is currently fasting, and I'm going shopping for his food tomorrow. I've called several butcher shops and also contacted a few of the hunt clubs in my area because the season is coming up.
Thank you guys again. I'm looking forward to this journey and hoping for a much healthier pup!