Figured I would post this here since it pertains to raw feeding. If its in the wrong place, please move it...but let me know if you do because this forum is hard to navigate
Anyway! We decided a few months ago to dive into rabbit breeding. For ourselves and for the cat. The dogs too but mostly Bernard because he LOVES rabbit. We were sick of hearing about what they fed chickens bred for meat and I didn't want to deal with raising the stinkers myself. I find that rabbits eat a healthier diet compared to the corn heavy diets of meat birds.
Anyway, we started collecting supplies. I found a GREAT deal on cages so we stocked up!
We bought our first trio (buck and 2 does) from a local breeder. They are 3/4 Californian and 1/4 Flemish.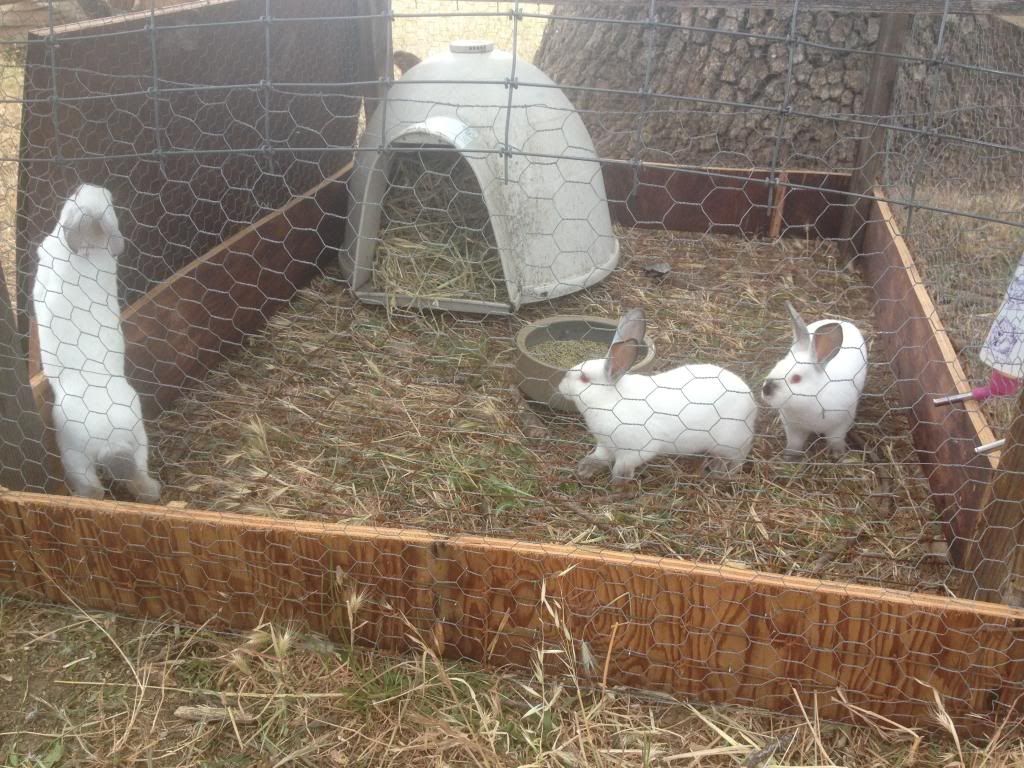 The we bought a trio of pure Californians. Then I bought a pair of American Blues and a pair of New Zealand/ American crosses. One was red and one was blue. The last rabbit I bought was a gorgeous spotted mutt. Our breeding intentions are for food but I also want to utilize the pelts so color was necessary!
We culled 2 bucks. One we ate, another for the dogs.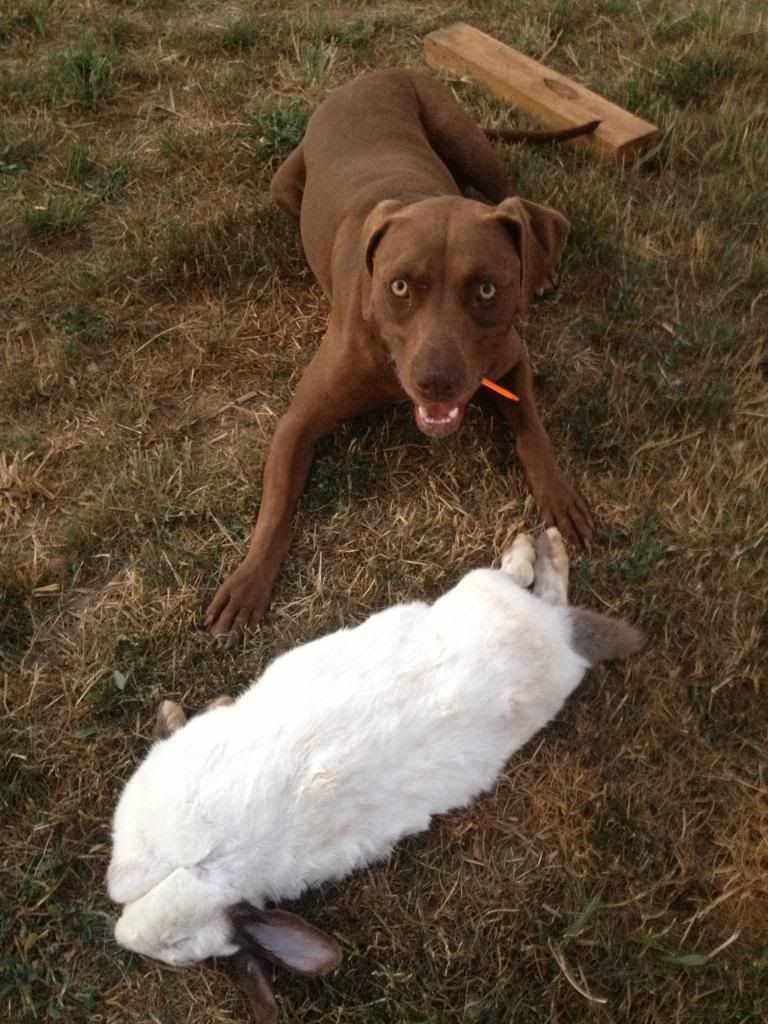 We (I say we because it was my idea but Drew actually put it all together) set up a sweet gravity water feeder. Bottles are SO tedious for so many rabbits!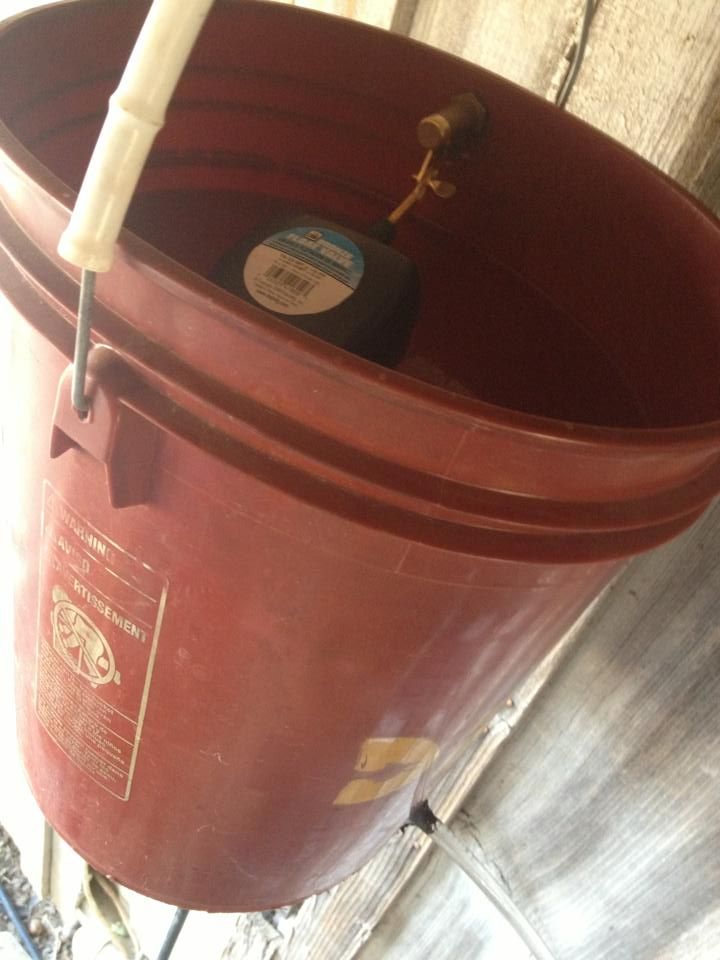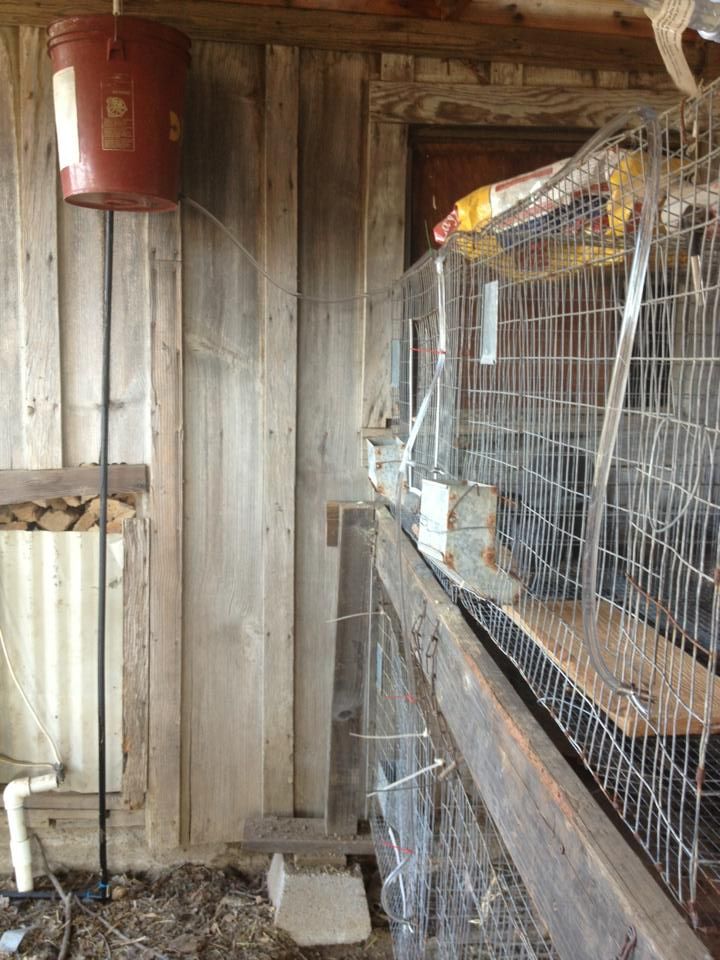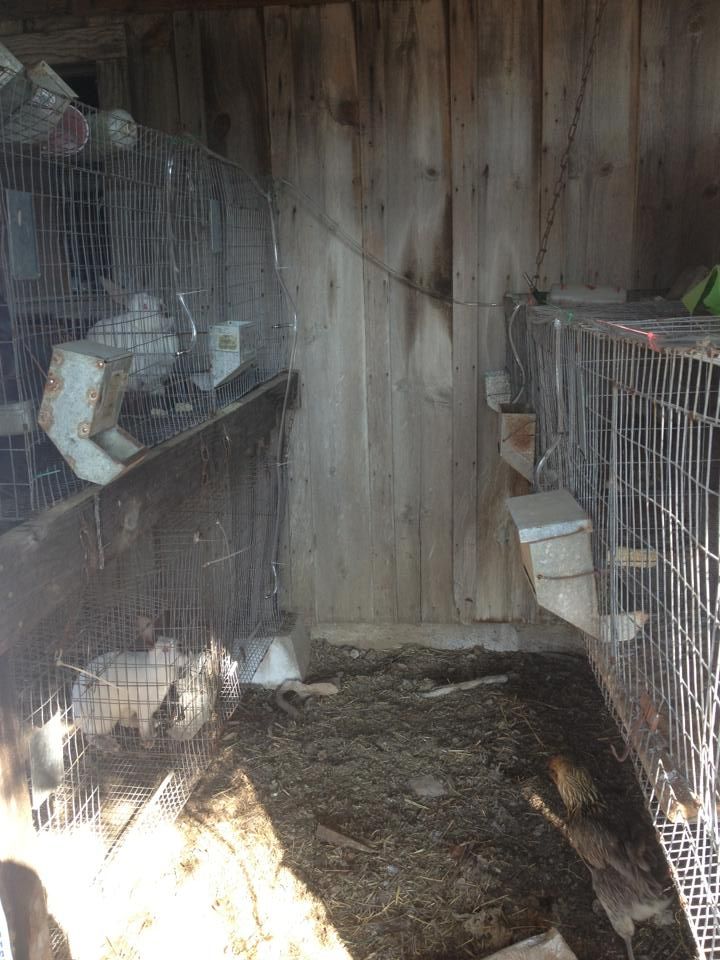 After a few turns with the boys, the girls finally did what they do best!
Babies! Our American blue had 4 kits. A respectable size litter for a young first timer.
Then one of the does from the first trio kindled. 5 kits this time.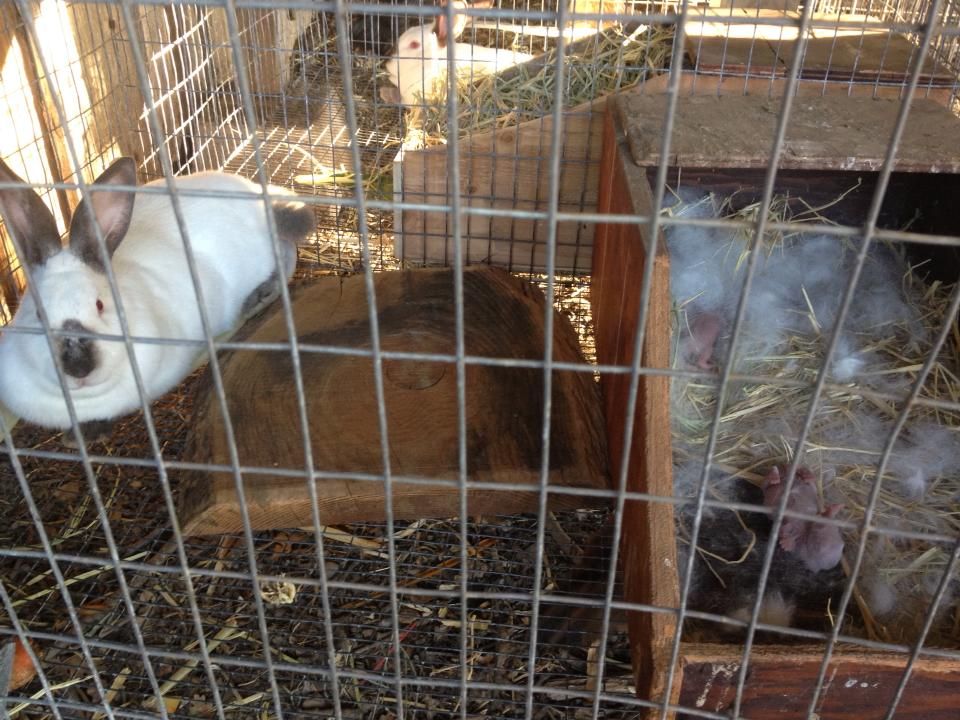 The proud papa.
The babies are one week old yesterday and tomorrow.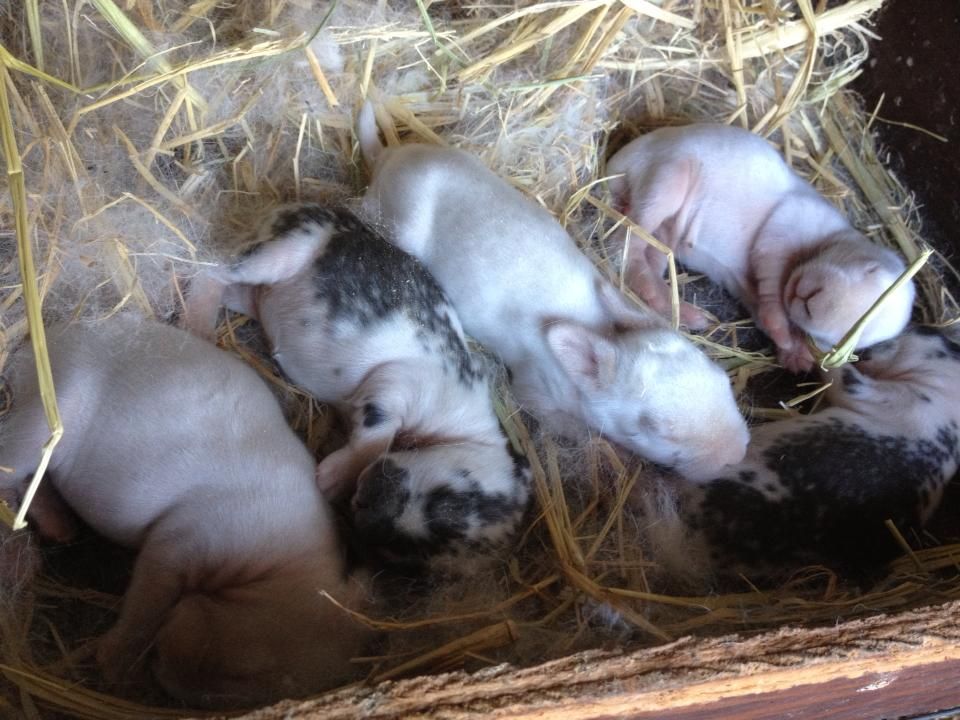 I *may* be keeping a colored doe back for breeding but most will be freezer bound in about 12 weeks.
Until next time!