Hi everyone, thought I would finally introduce myself.
My name is Caiti, I live in San Diego County, California. I have a degree in Animal Sciences, with an emphasis in Pre-Vet, and started working in a pet food store that specialized in natural foods and raw. Using both my education and what I learned from working with dog food that I wanted to feed my dog the best I could. I started out with premium kibbles with commercial raw mixed in. The expense of doing that eventually caught up to me and I started researching prey model raw and decided to switch. So right now my pup is on 60% PMR and 40% commercial raw. (I have 16lbs to get out of my freezer). I'm a big hiker and love backpacking so I need a strong pup to last a long time with me!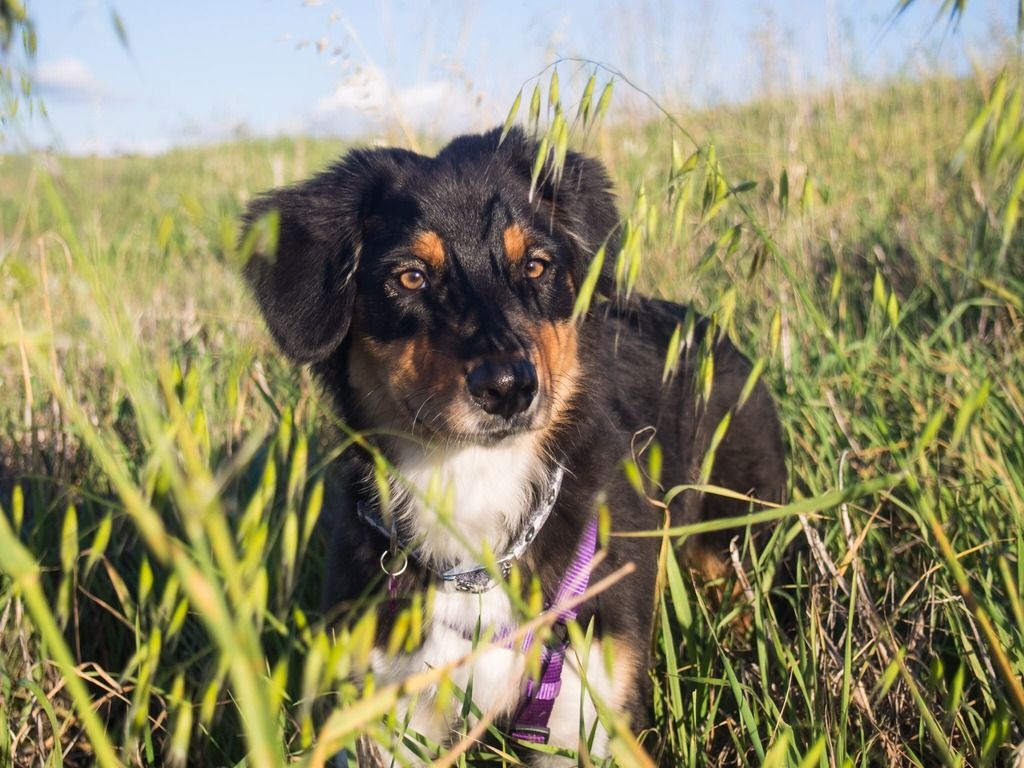 This is Aayla, my 6 month old Australian shepherd. I have had her since she was 8 weeks and she is my life! Insanely smart and everything I wanted in a dog. I'm wanting her to get into Rally and agility. Then in our free time we spend hiking or going to the beach. When she is full grown we will start backpacking. She enjoys trick training and anything that keeps he going. She also looooves socks, dirty or clean doesn't matter. We are currently on chicken, chicken liver, and pork. With in the next week I will be adding beef kidney, then a little while after beef heart.
My boyfriend also has a chow mix that lives with us. Kota is 5 years old and diabetic. While I imagine that a raw diet would benefit him more than kibble I am hesitant to play with his diet too much. So we will be waiting until we can do a vet visit and ask about his diet before switching him over. He instead gets premium kibble and some extra raw goodies on the side. He is more of a couch potato and can't be heavily exercised due to his diabetes.