I saw Sprocket posted her rabbit breeding pics in this section of the forum so I thought I could as well.
I decided to breed rabbits a while ago. My husband and I planned to build a hutch. Well, his friends happened to have some rabbits and they gave them to my husband so we made a makeshift colony in our shed (hutch is in the works).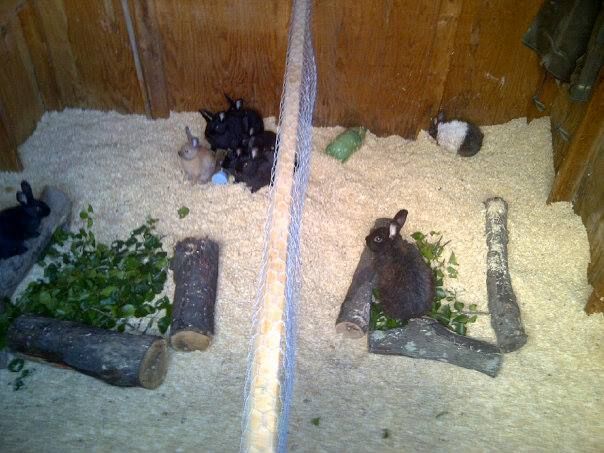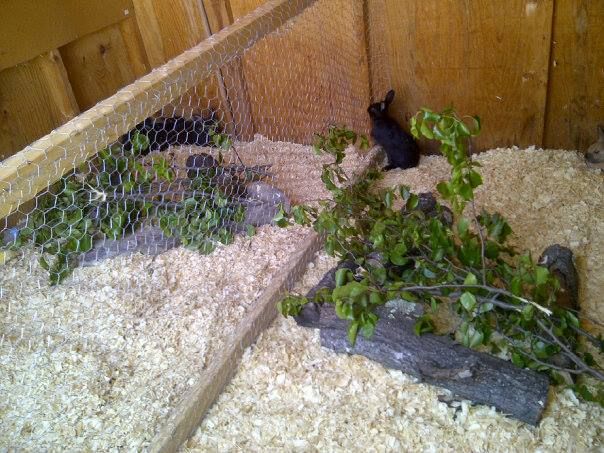 I think they prefer a colony style of living (more room, buddies to cuddle with) but sadly, I will be moving to a hutch style eventually. It is better for breeding and keeping track of things.
My dogs do love rabbit but I thought I would try it myself.
Marinating for stew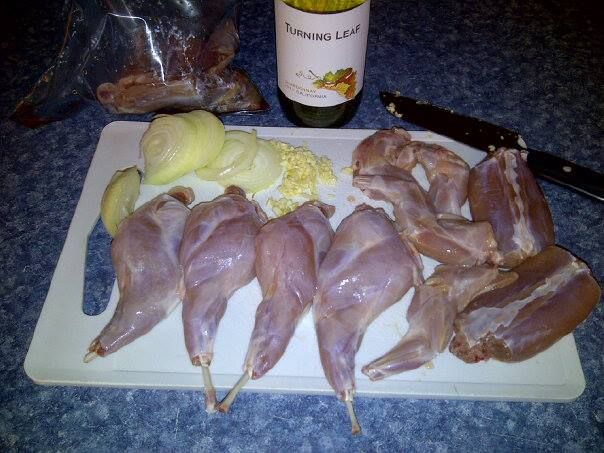 rabbit stew (my favorite way of eating rabbit)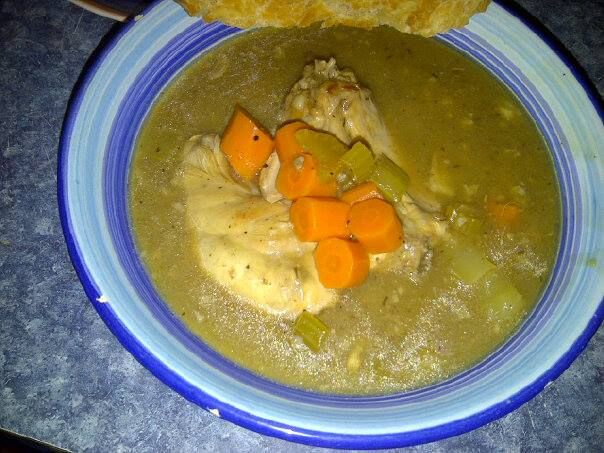 On the grill whole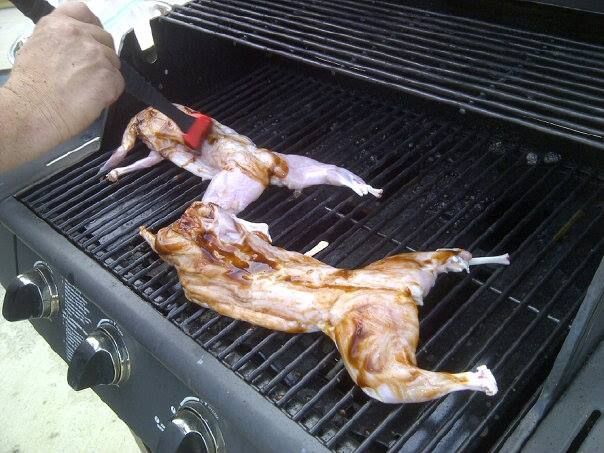 Fried rabbit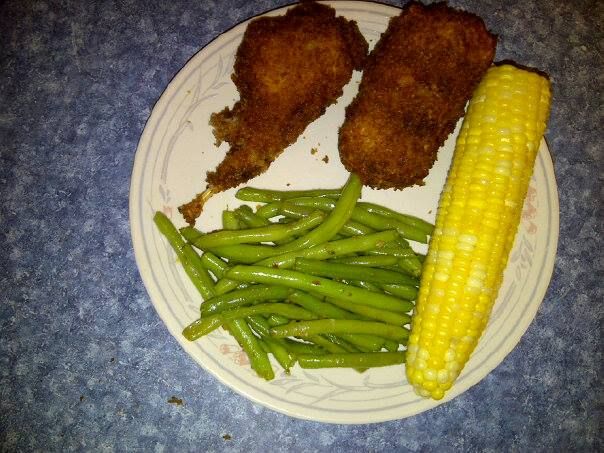 And I got to witness a birth today. My first litter! 8 healthy babies! She gave me 3 black and 5 beige. So exciting!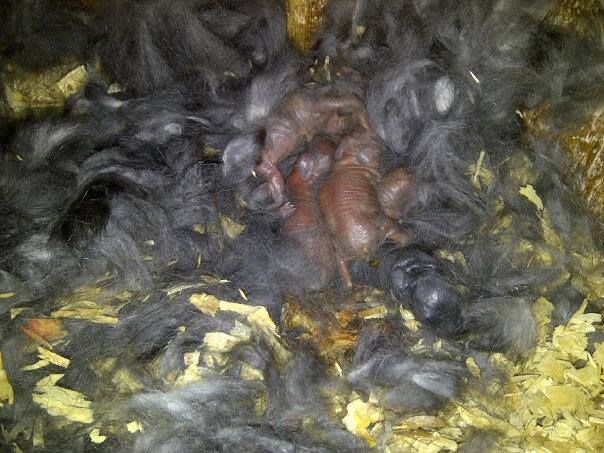 Quite adorable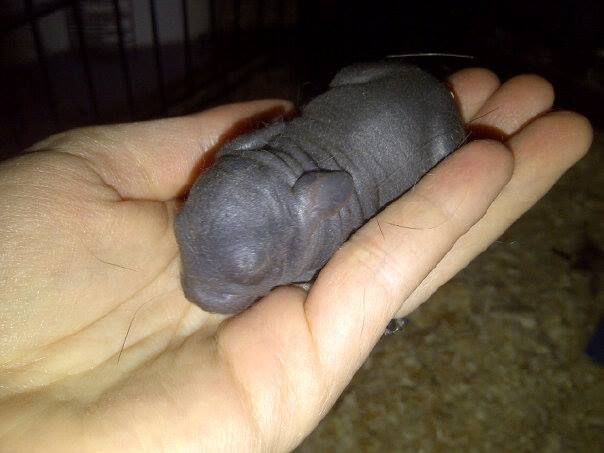 I can't lie, it's going to be tough offing these babies when the time comes. I have slaughtered and dressed the rabbits that his friend gave us but they were already grown. But raising from babies? Oh boy. This won't be easy. But that is why I wanted to breed rabbits.
Most of my rabbits will be dog food. My husband and I are just not as thrilled with it as I would have hoped. However, in the event of a zombie apocoalypse or something, I will have no issues with it. LOL I do plan on raising some meat chickens in the future as well.
Here is a brief video I took. I have removed her and the babies since the daddy rabbit was trying to breed her WHILE she was giving birth (pshhh, men!)
http://www.youtube.c...eature=youtu.be