Hi all
I am new to the forum, and to owning a dog.
I had a beautiful bundle of joy come into my life at the end of June after absolutely stealing my heart. I had not planned to get a puppy this year, although I have been considering it for the last few years. I have had cats up till now.
So with a new pup, as with most people who are new to something, I started reading, and have gotten myself into an absolute spin. I got him prom people who were feeding pedigree. so I got a bag of that with him. He had THE worst flaky itchy skin, and bathing him in hypo-allergenic puppy shampoo did nothing for him. So I asked around and the unanimous cry was that pedigree (and all grocery store food) junk for dogs. so I tried him on vet food (slightly better than grocery store food by general opinion) and my boy turned his nose up at it. I have tried Hills, Royal Canin and Eukanuba; but Jones is not interested. I am feeding him a local food (Montego) which from the list of ingredients is not great, but he eats it. But in all my reading I have been told that I should consider feeding him raw. So I have started reading copious amounts again. I think I have my head around that he needs to be fed 2-3% of his body weight of bone in chicken with organs. But last week I hit a wobble. I came across a rant online of a woman who was feeding raw and her dog died because of a bone perforating his guts. She went into great detail, and it has me wondering. Have any of you had issues like this? How do I prevent that? Is raw ok for a 21 Week old pup? How do I make sure that he gets all the right amounts of calcium and phosphorus? Please may I have some opinions from you, because I am certain you know more than I do.
This is Jones on the weekend hiding.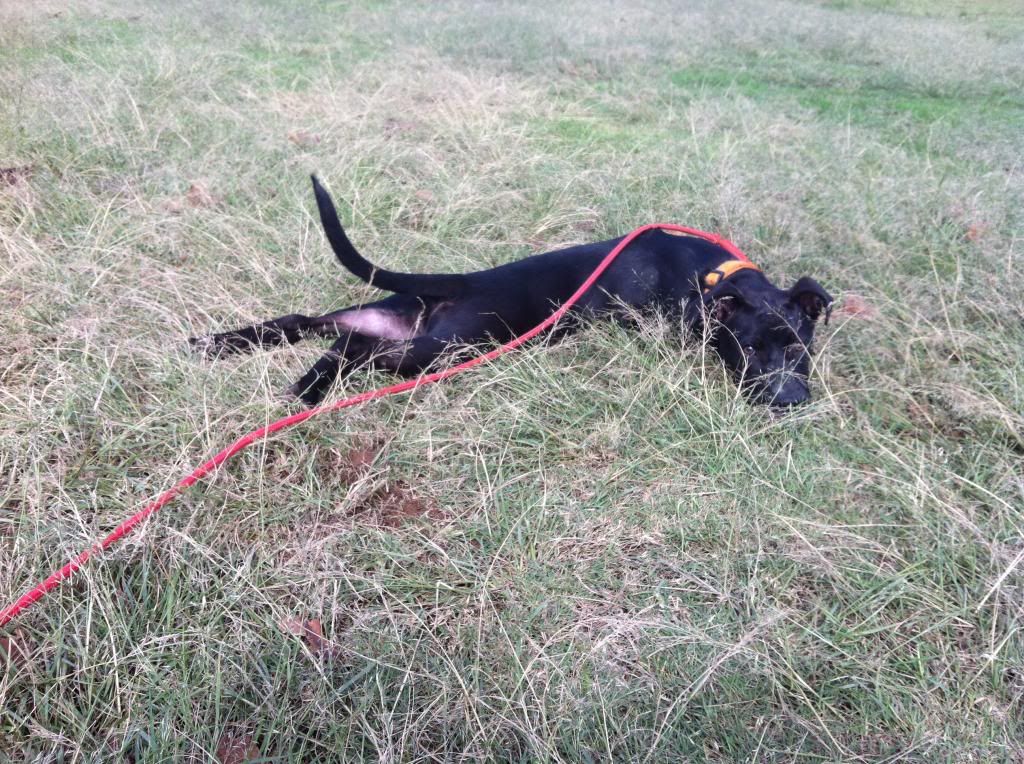 Chilling in the sun with a friends dogs
a few weeks ago playing tug