My cat has been on full PMR for over a month now (previously he was getting a mix of chopped meat and pre-made raw)...bones, organs, and all. I'm so glad I could get him off the premade, much easier on my wallet
. He no longer needs his meat chopped up at all. I found this out when, a few weeks ago, I dropped half a chicken back by accident and he snatched it from me and started chowing down
.
My roommate's cat is also on full PMR but still needs his food chopped up a bit. It's partially because he's picky and partially because he's missing a few teeth.
A few shots from tonight. Not great but I'm proud of the kitties.
My cat: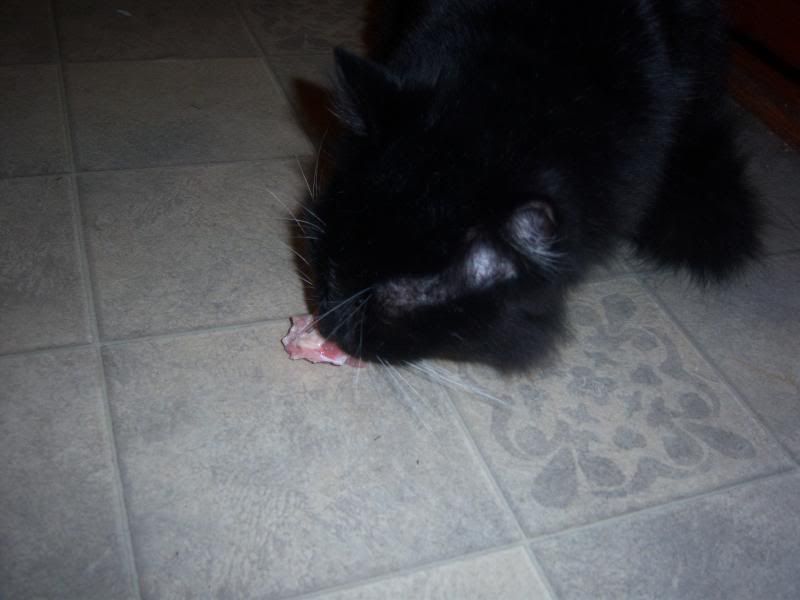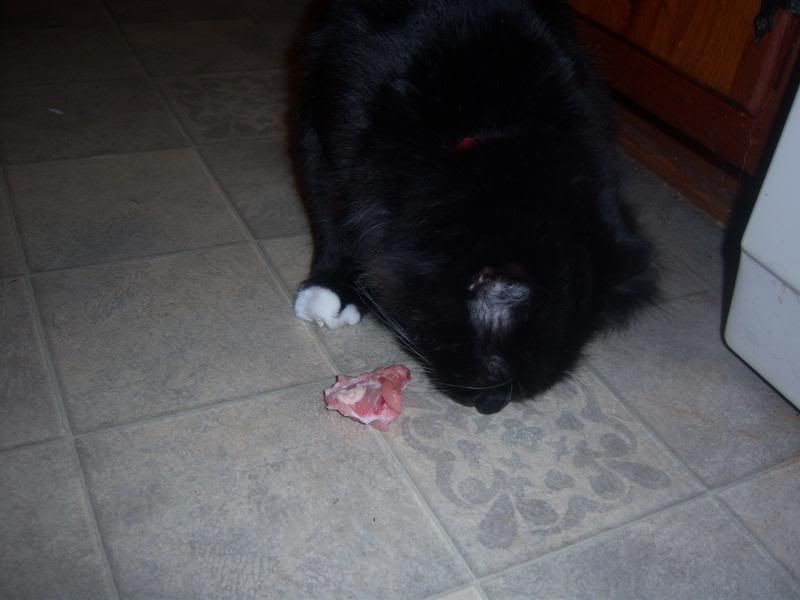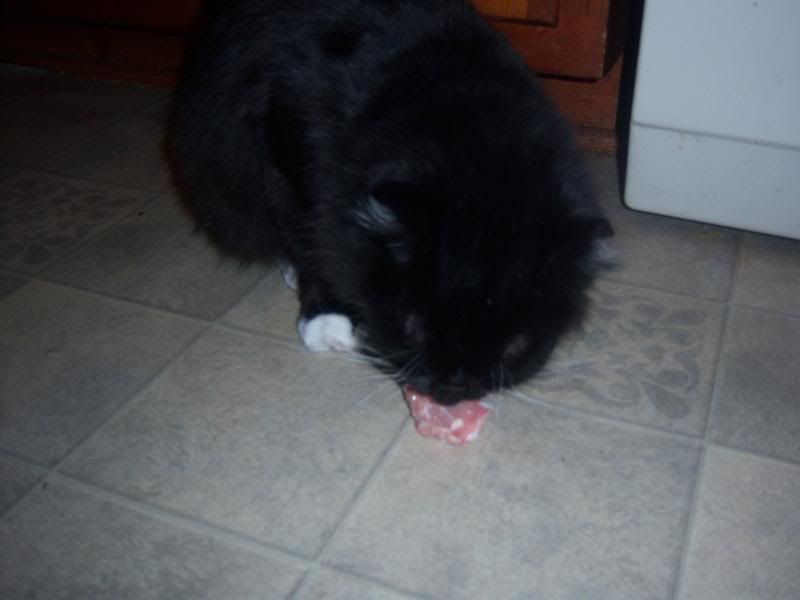 Roommate's cat: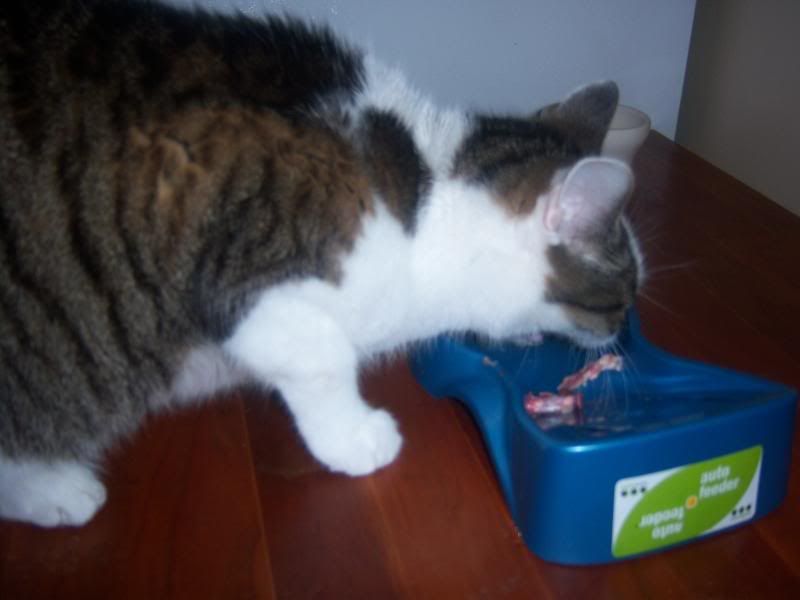 They got chicken backs tonight since they had organs last night and boneless pork for breakfast
.
I am happy that the litterbox no longer smells, haha. I'm not really a cat person (my fiance is the one who got the cat) but it is cool to see them chow down on raw next to my dog now.