Got a couple of deer: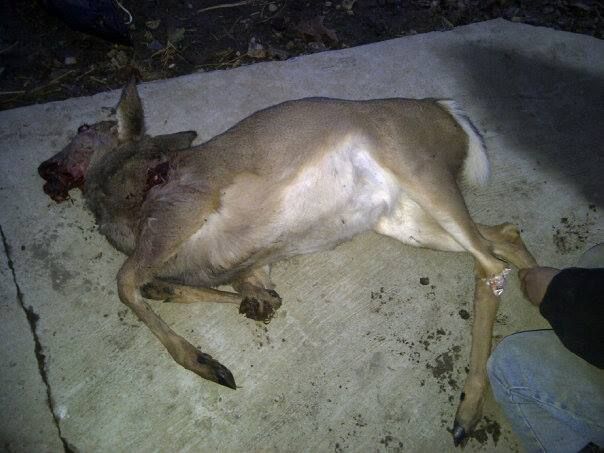 and another
While skinning the first one, Sarge wanted to supervise
Supervising wasn't enough. Sarge wanted to help skin them
A trip to the processor (I made some trips during archery so I didn't have much space left) A couple of rib cages and a bag of meat. Yeah! MEAT! My processor guy is awesome and he volunteered to cut all the belly flaps off the deer he had hanging (about 20) for me.
My three packed freezers
My small chest freezer. A teeny bit of space left, I will be going back to the processor to fill in the cracks of space.
large chest freezer
my crammed stand up freezer
Don't mind me, I am just psyched because full freezers make me happy.