Wow! It has been 3 months already, of being on PMR! Crazy how fast time is flying! Guess its time to update pictures of the boys. They have both lost weight ... As of 2 weeks ago, Tank was down to 80.8 lbs and Calvin was down to 64.8 pounds. Want Calvin to gain a couple pounds, but he's not lost any energy or spunk, so he's not doing too bad.
Guess I'm just used to Tank ... They are not comparable in body types. lol
Tank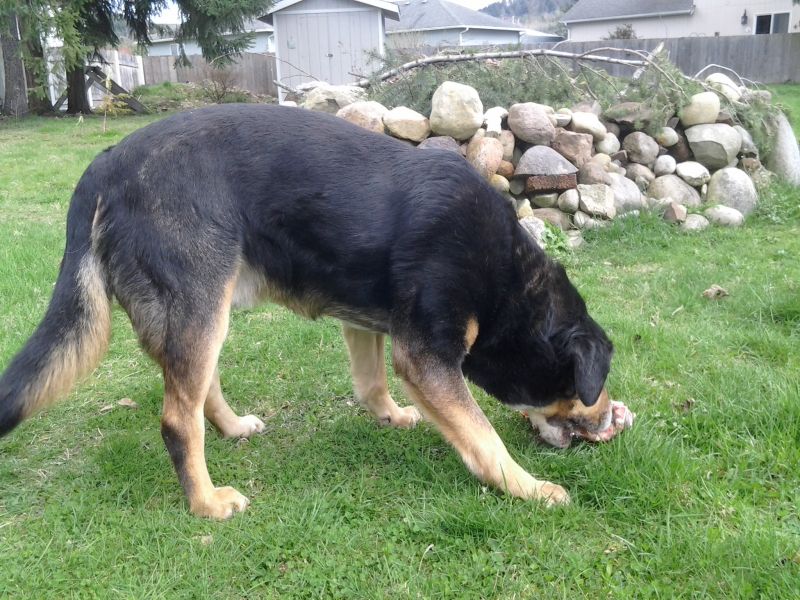 Calvin
They are eating turkey backs in the picture ... Got a piece of breast meat, to add some more meat into the mix.