Finally busted out the elk heart I got last month (maybe it was August??). Weighed the bad boy, just out of curiosity. It was 3 and a half pounds. Forgot to take a picture of it, of course.
Up first was Calvin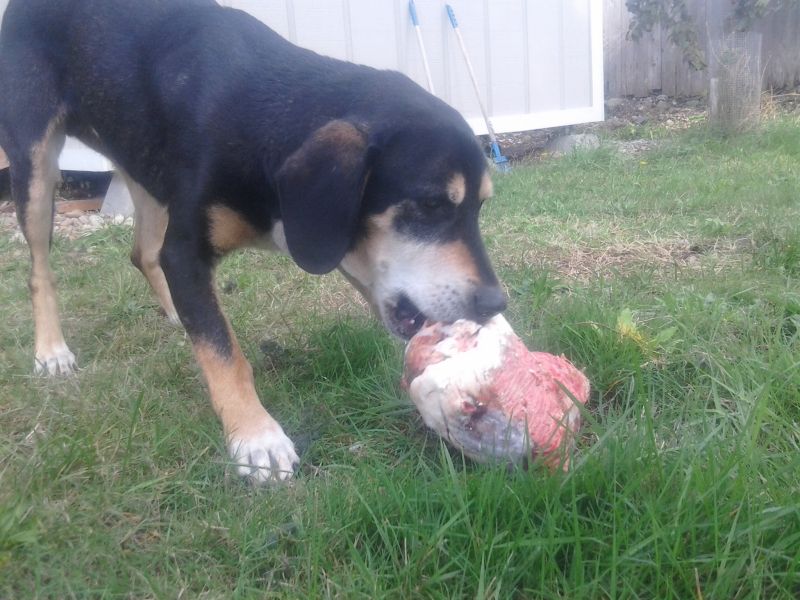 The other pictures look weird, he was moving, or giving Tank the stare down. lol Can't blame Tank for wanting to help the slow poke out. Took him 34 minutes to eat his portion (just over half).
Then, Speedy Gonzalez came in and chomped it down in 4 minutes, but it was more manageable, and he got the smaller portion.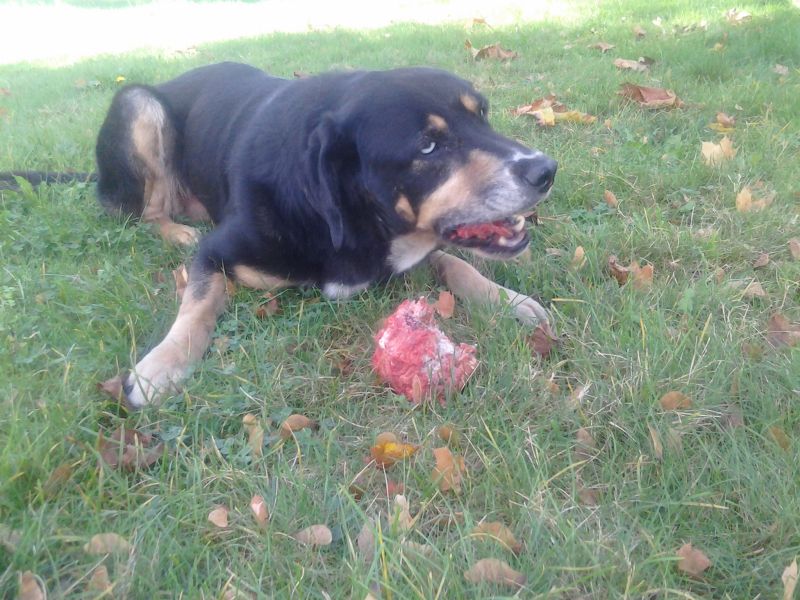 Tank got a quarter while waiting for Calvin, then Calvin got a quarter after I took the heart away. Tank still beat him. Calvin just ..... Enjoys his food. haha
Figured it's been a while since I posted the mutts.