Unlike many, my search for raw did not come from a dog who was having skin issues, allergies, stomach issues, etc. I simply wanted a better way of feeding my dog after I found out what was truly in the food I was feeding him. He went from Pedigree to raw and the difference was astounding. So many people have dogs with greasy coats and Dude was no different. He is no longer greasy and is just healthier in general. He lost some excess weight that didn't make him look fat but made him appear almost... puffy.

There are tons of advantages to feeding raw but the one most easily documented in my dog was his teeth. He was on Pedigree for the first 7 years of his life and had never had a dental. Where I am from, no one takes their dogs in for dentals. The thought of it is absurd. Mention it and you're likely going to be laughed at. So, because having a dog's teeth become gross and covered in plaque as they aged was normal. Just about everyone's dogs had plaque covered teeth.

Here are Dude's teeth a few weeks before he was switched to raw. He was 7.5 years old.


This was about three months in with him eating mostly chicken (difficult transition) so not many harder bones like pork, beef, or goat. Just soft poultry bones.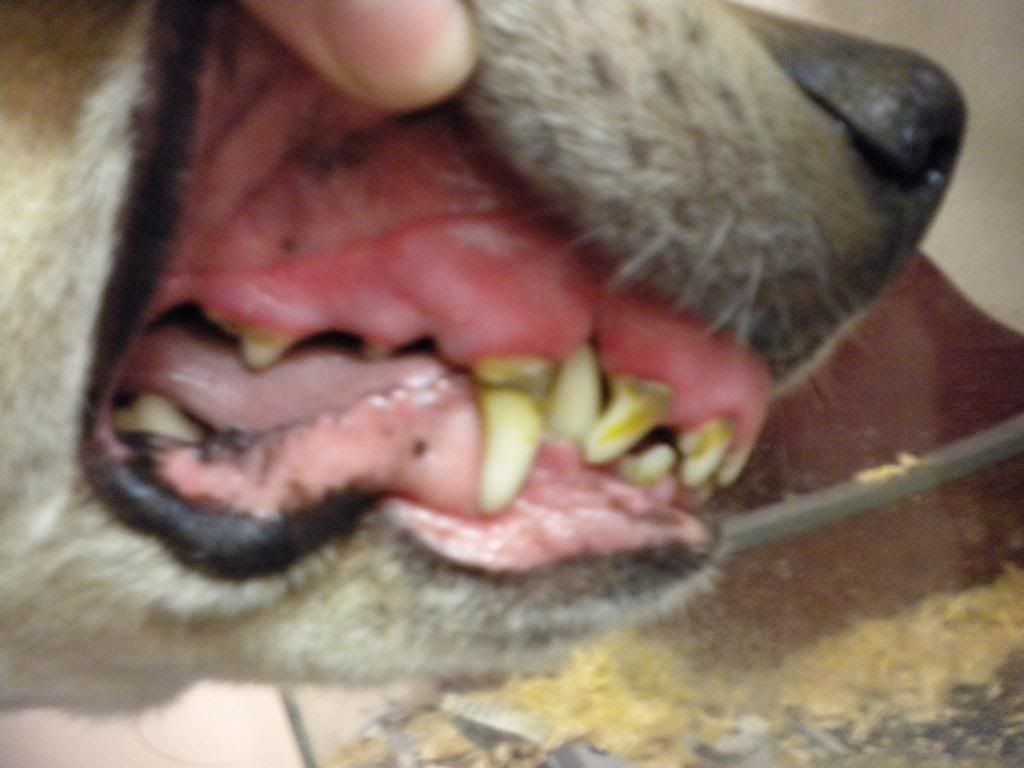 This was another few months later. It took less than a year for his teeth to go from disgusting and plaque covered to nearly clean. They are even cleaner now.